Watertight Marketing 4 Steps Workshop
Discover the marketing you need to put in place to support your firm's growth.
We will be holding a half day workshop that will outline the 4 essential steps to marketing success. We will spend time delving into each one, providing you with practical exercises and a new ways of thinking.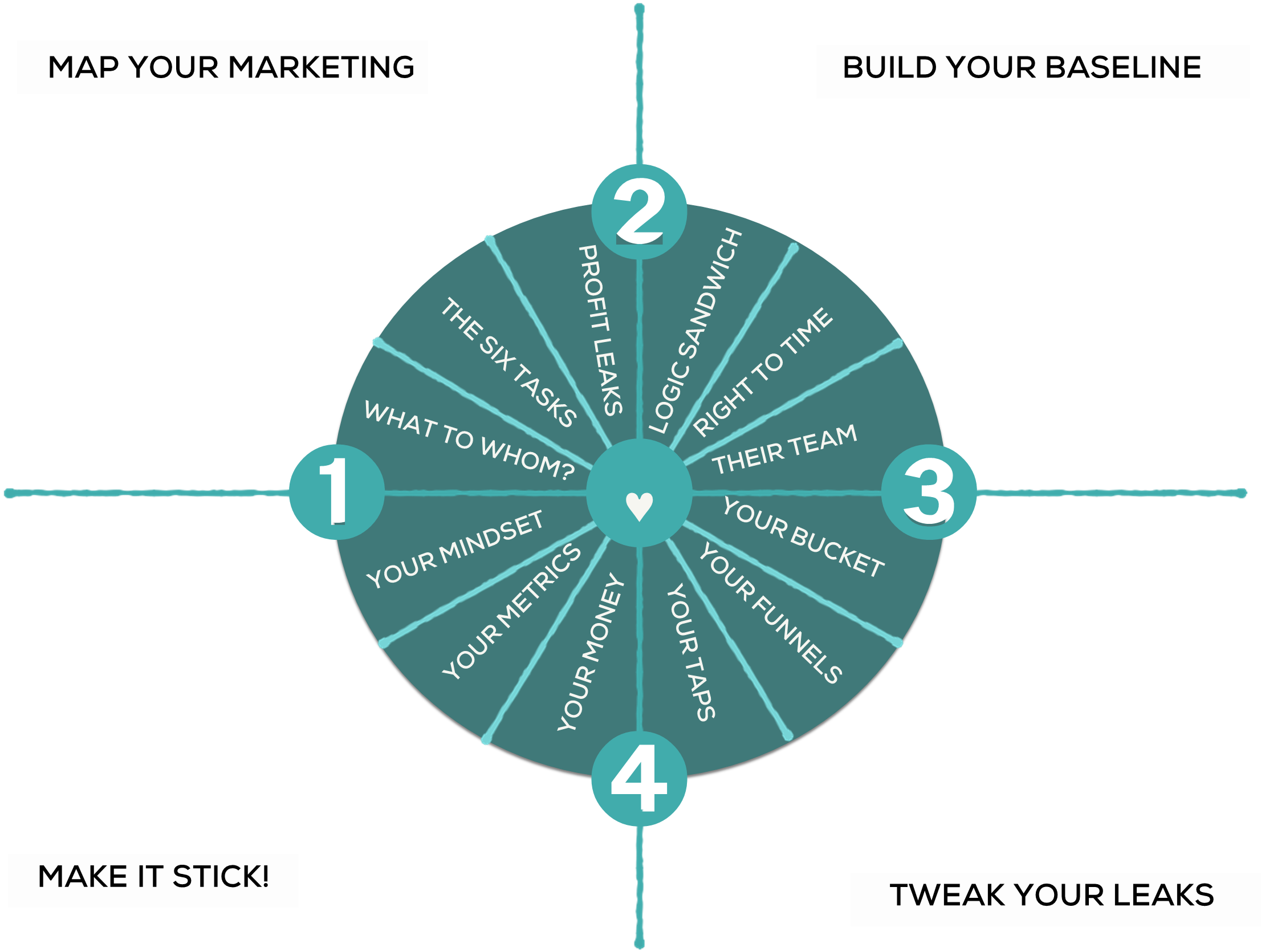 Our aim is to take you through six exercises to help you gain an understanding of the Watertight Marketing approach and how you can relate it to your firm. Ultimately, we want your marketing plan to pack a punch, win more clients and nurture existing ones.
Who is it for?
Managing Partners, partners in charge of the marketing or marketing managers who want to improve the inner workings of their firm to step-up their business devlopment.
About
Brought to you by two experts with a wealth of knowledge and experience of law firms, this unique workshop will be interactive and practical. We want you to leave with some practical thinking you can apply immediately.
| | |
| --- | --- |
| 1:30 | Introduction |
| 1:45 | Step 1: Map your marketing - understand every step in the sale so that you know the marketing task for each one. |
| 2:15 | Step 2: Build your baseline - create a marketing activity plan to make sure you have each step covered. |
| 2:45 | Break |
| 3.00 | Tweak you leaks - make focused investments that build on the last to ensure profitable feedback. |
| 3.30 | Step 4: Make it stick - set a flexible budget and healthy long-term habits to maintain the momentum. |
| 4.00 | About Watertight Marketing Masterplan |
| 4.15 | Questions |
| 4.30 | End |
Venues
Cost
Early bird Tickets: £49 (Available until 11-September)
Full Price Tickets: £59
Lunch included in price
Rachael Wheatley - Watertight Marketing Workshop Leader
Rachael has worked for over 20 years in professional services, helping them to improve their marketing and BD. She is accredited with Watertight Marketing, a powerful and practical methodology to help businesses put in place a marketing operation that will deliver long-term sales results.
"Rachael is passionate about what she does and this comes across in the way she communicates to her audience. Down to earth but imaginative and creative." Clare Yates, Business Development Manager, TM Group
"Rachael is an expert marketer and engaging presenter." Sara Cottrell, Director, Head4Performance
Dan Hodges - Marketing Consultant
Dan has over 10 years experience within the legal sector, so has a real understanding of how law firms can best enhance their digital footprint.